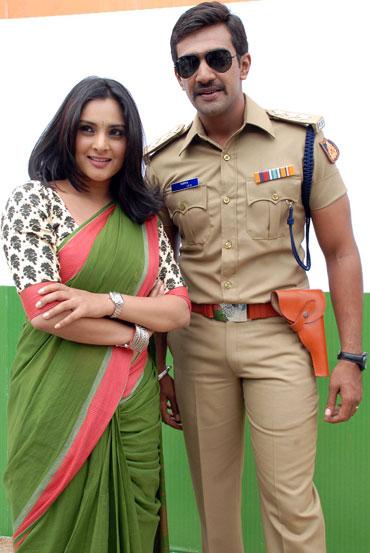 WATCH THE BIGGEST HYPED MOVIE ' DANDAM DASHAGUNAM ' MOVIE PROMO AND ENJOY. RECENTLY THE FILM PRODUCER GANESH AND FILM HEROIN RAMYA HAD A CLASH FOR SOME MONETARY REASONS WHICH HAD CREATED HUGE DISPUTE BETWEEN PRODUCERS ASSOCIATION & ARTISTS ASSOCIATION OF KARNATAKA. NOW THE DISPUTE HAS BEEN RESOLVED!
CHIRANJEEVI SARJA, RAMYA, RAVISHANKAR (SAI KUMAR BROTHER) ARE IN MAIN LEAD. THE MOVIE IS A REMAKE OF TAMIL MOVIE 'KHAKA KHAKA'. MADESH OF 'GAJA' & 'RAAM' FAME HAS DIRECTED THE MOVIE. HARIKRISHNA HAS SCORED THE MUSIC. NOW WATCH THE PROMO AND ENJOY.
TRY THESE NOW :
CLICK 4 KANNADA MASTI FANS || CLICK 4 KANNADA PHOTO WORLD
CLICK TO EARN MONEY FROM YOUR MOBILE PHONE
||
CLICK TO START YOUR OWN VIDEO SITE LIKE "YOUTUBE"